99 Life Hacks to make your life easier!
shialabeowulf:
"When anyone becomes an authority, that is the end of him as far as development..."
– 10 insights on education and learning form Frank Lloyd Wright (via explore-blog)
""I can describe an axe entering a human skull in great explicit detail and no..."
– George R.R. Martin In my years in this industry, easily 80% of the notes I've gotten from BS&P have been with regards to nudity and sexuality. The rest were mainly profanity and logos. I can't even remember one note ever having to do with gore or violence. (via laliberty)
12 tags
The Wire: The Greatest & Secret Show
Ten years ago, The Wire debuted on the HBO network. It is universally praised as one of the greatest shows ever produced, and some critics claim that it is a better quality program than HBO's higher-profile series' The Sopranos and Six Feet Under. In 2008, the future president of the United States, Barack Obama, said that The Wire was his favorite TV series.  Despite the literal mountains of...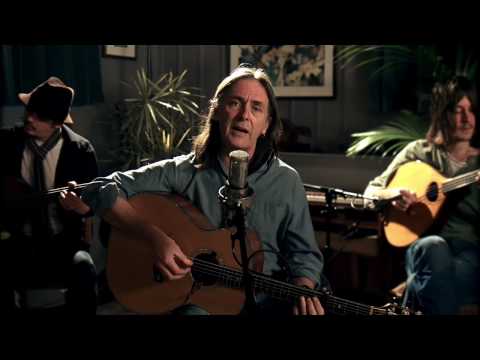 Hey Fox. Remember how you used to cancel...
shagneto:
For Mother's Day
I have the best mother in the world. No, I'm serious, I really do. My mother is the best one in the world, and I wouldn't want anyone else for the job. Period.  As far as I'm concerned, that's where any debate ends on any other day; but this coming Sunday is Mother's Day, which means that there should be some further action in gratitude for everything that our...
8 tags
Travis
Today is my brother Travis' twentieth birthday.  Travis is two years younger than me and for many years growing up, he was one of my best friends. We played together every single day, and we rarely fought. Like now, he was always very funny and smart. Over time both of those two qualities have just gotten stronger.   I still feel weird thinking that my little brother - the kind I used to...
Philosophers & Country Music
The other day, I went to Barnes & Noble to browse for any good reading material. When I walked in the door, the store provided instantly. On the clearance and bargain rack, there was a book called "Essentials of Philosophy: The Basic Concepts of the World's Greatest Thinkers." The bargain price was $7.98. I immediately grabbed it, and later left the the bookstore with it,...
20 tags
Nashville Notes - Day 2 (Part 2)
3/13/2012 The Grand Ole Opry We left for the Opry in the late afternoon, after eating at the local Logan's Roadhouse. The seats we purchased were on the second level balcony, and we had a very good view of the stage. Even if we hadn't though, the Opry building had three huge TV screens that focused directly on the faces of the artists, so you could see them clearly. We found out that...
9 tags
Nashville Notes - Day 2 (Part 1)
3/13/2012 We went on a special tour of the city with Bobby Green's Music City Tour. Bobby himself is a long-time songwriter who was born and raised in Nashville,  The Parthenon The Parthenon is located in Nashville because the city used to be known as the "Athens of the South." When I was writing the first draft of these notes, I was sitting on the actual steps. The monument...
"Last week, President Obama made some rather shocking comments at a press..."
– Ron Paul (via laliberty)
"Ron Paul has been a victim of the media deciding he's not going to win. This guy..."
– Rep. Tim Johnson (via laliberty)
13 tags
Nashville Notes - Day 1
The Nashville Notes will be versions of the journal I kept while my Mother, Grandmother, and I all visited there back in March. This is the first of those entries.  3/12/2012 Mom woke me up at 8:15 am that morning, and we met Grandma at the airport an hour later. We touched down roughly around 1:25pm, and once we got our rental car ( a very stylish Chevy Cruise) we had lunch at a place called...
"This plea comes from the bottom of my heart. Every friend of freedom, and I know..."
– Milton Friedman. (via libertarians)
"Can the president kill an American simply because the person is dangerous and..."
– Andrew Napolitano (via laliberty)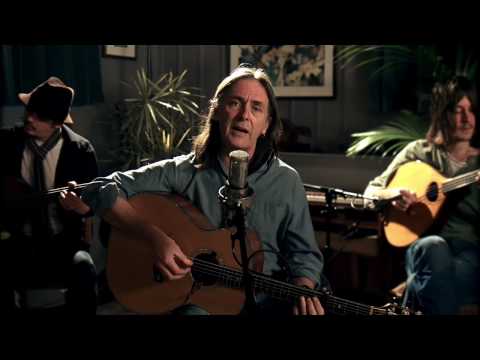 DC's New 52: A Pleasant Surprise
Last year, DC Comics announced that they were going to cancel all their ongoing titles, and replace them with fifty-two new series, all starting with reset numbers; they called it the New 52. They also said that some of the stories were going to be retold, and some details of the universe would change. For example, Superman is no longer married to Lois Lane. It looks like the third Flash, Wally...
Neil Gaiman: Reposted as something that can be... →
neil-gaiman: I've seem to be hitting writer's block far too often now. My grade in my creative writing class is suffering because i don't turn in anything because i'm never really satisfied with anything i do. all my good ideas seem to turn into bad ones once i write it down. How do you get pass writers…
10 tags
I Love This Song Of Ice and Fire!
The other day I tweeted this statement: I'm 422 pages into #AClashofKings. I haven't so thoroughly enjoyed a book series since Harry Potter. You can quote me on that! -@JesseBlume28 I thought I'd take the time to elaborate on that a little bit more.  To say that I was a big Harry Potter fan as child is like the saying that Antartica is rather cold, or that the surface of...
Watch
liberty-by-solipsism: This was crazy inspirational. …and then I saw the Cyber-men and laughed a bit. But still fantastic in a serious sense, too. WATCH THIS NOW.